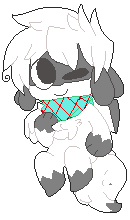 Noémie|20th December|France|♀
Youtube|Tumblr|Facebook|Colors
Heya~★ You can call me Zucario or Zuckey. I enjoy drawing cartoons and stuff. I'm a lazy, weird, enthusiastic, immature and outgoing girl, whether I'm on the Internet or at school. I like watching Spongebob, My Little Pony, playing Pokemon and spending all my days on Tumblr. If you want to ask me anything, just do, I don't bite (or do i?)~ Okay now, get the fuck out ♥ ... Nuuu I was jokiiiing!Please staaaay!.°(>_<)°.